From Extrepronatur, S.L. We offer a complete management service for hazardous and non-hazardous waste and waste from electrical and electronic equipment, including the management of photovoltaic modules.
Management of non-hazardous waste in construction containers, stockpiles or other formats.
Collection with a container truck of containers of different sizes for a wide variety of non-hazardous waste (cardboard, paper, plastic, mixed waste, concrete, tiles, ceramics, toilets, wood, scrap metal, aluminum, cables, WEEE's, pruning and clearing…).
Management of urban solid waste (MSW) in containers of different sizes
Waste management in smaller format containers is necessary during the execution of works, leisure events, etc. For this reason, the start-up of a collection service for this waste with containers of various sizes is offered, in which the necessary containers are supplied and a periodicity for their collection is established.
Photovoltaic Panel Waste Management
Extepronatur, S.L. It is an authorized manager for the removal and management of photovoltaic panels and electrical waste from photovoltaic solar power plants. We have a photovoltaic panel collection service.
Electrical Waste Management
Waste electrical and electronic equipment must have adequate management for its possible recovery, Extrepronatur, S.L. has authorization for the management of this type of waste.
Pruning and clearing management
The production of pruning and clearing is very common in cleaning gardens and green areas. As a specialist in the production of this type of waste, Extrepronatur, S.L. is aware that these remains are also highly flammable, which poses a great risk to the environment. A correct management of these through companies authorized for management such as Extrepronatur, S.L. can prevent environmental catastrophes.
Waste management in autocompactors
Self-compactors are machines that allow us to reduce the volume of waste at the production site, since these containers are provided with an electro-hydraulic press that fills the box and presses the waste until its volume is significantly reduced (5 m3 can be reduced to 1 m3).
Management of hazardous waste in all types of approved containers
The management of hazardous waste from various sectors is offered, such as the health, automotive, agricultural, industrial, etc. sectors. In these sectors, hazardous waste is generated in different amounts that must be properly managed by an authorized manager.
Construction of integrated warehouses for waste
The integrated waste warehouses, on the one hand, avoid impacts on the ground, being able to be installed even in sensitive and/or vulnerable areas, and on the other hand, it makes it easier for operators to classify waste, avoiding the usual and costly mix of waste.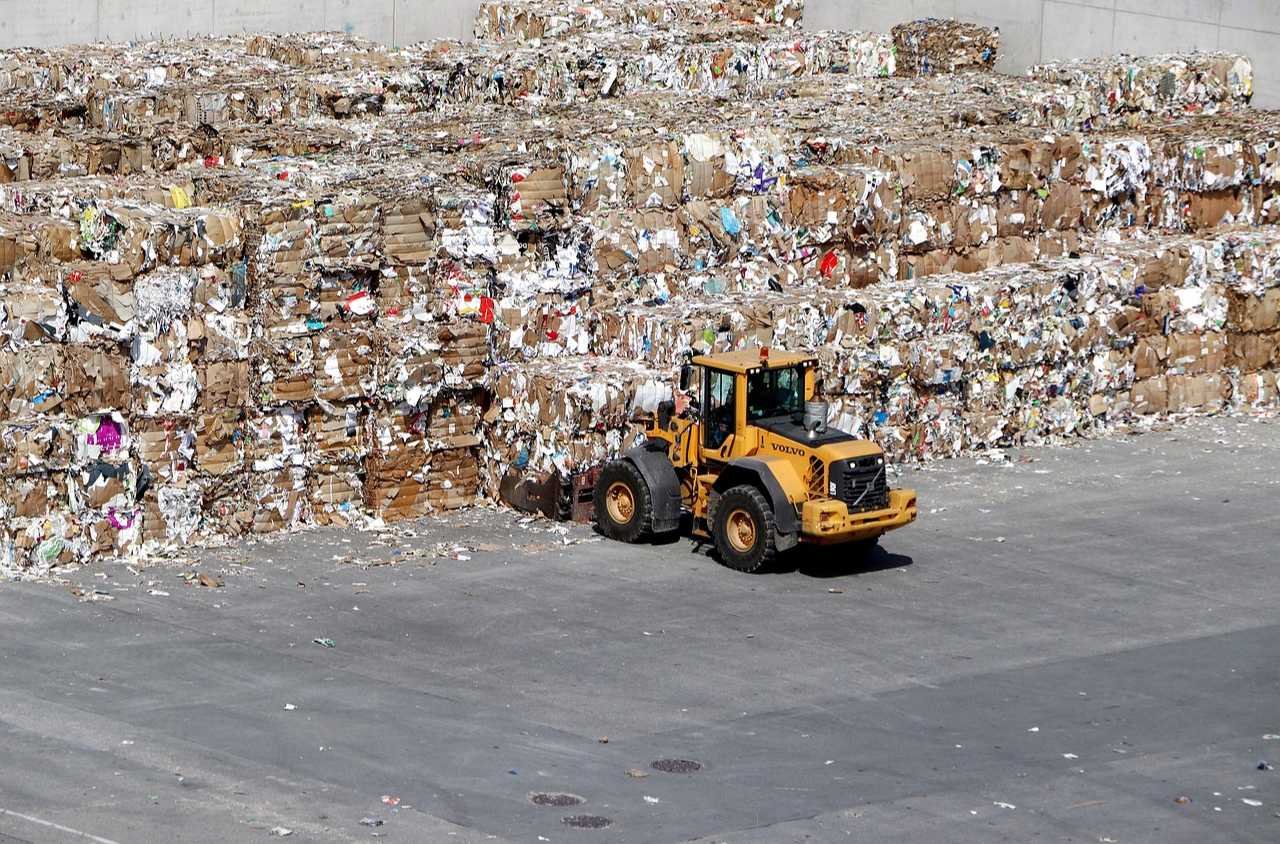 The waste packaging service is offered, compacting it to smaller volumes that are easy to handle.
Crushing service for all types of materials
The shredding service is offered at the production site for all types of materials (wood, metal, garbage, pruning…).
Waste collection by Octopus truck
Waste collection is offered by truck with boom and container for transport. This service is very useful for production sites that have little space to house containers and that need quick management of waste collections.
Installation of mobile clean point
A clean point is a controlled facility owned by the municipality. Its main function is to offer the citizens of the municipality a place to separately deposit the waste they generate in their homes and that cannot be deposited in the containers that are on the streets for daily garbage collection, such as household appliances. or highly polluting substances such as batteries or toxic waste.
Extrepronatur, S.L. It offers the custom creation of different types and sizes of clean points, it also offers the management and mobility of these through different locations.
Sale of retention buckets and anti-spill kit
Emergency Response Spill Kits enable quick action to prevent damage to the home, workplace, environment and reputation. Spill kits are available for various types of applications, from simple spills to more problematic leaks such as chemicals and oils.
The sale of this type of tools is offered to control possible spills.
Installation and cleaning of septic tanks
The installation of septic tanks is a perfect solution for farms and works that are located far from the urban area and do not have a sewage system.
Se ofrece a su vez el suministro de agua potable para cargar depósitos de aseo y la gestión de lodos de fosas sépticas.